HK Partners to Speak at the IPT Property Tax Symposium in Tampa
October 2, 2023 | Articles & Press Releases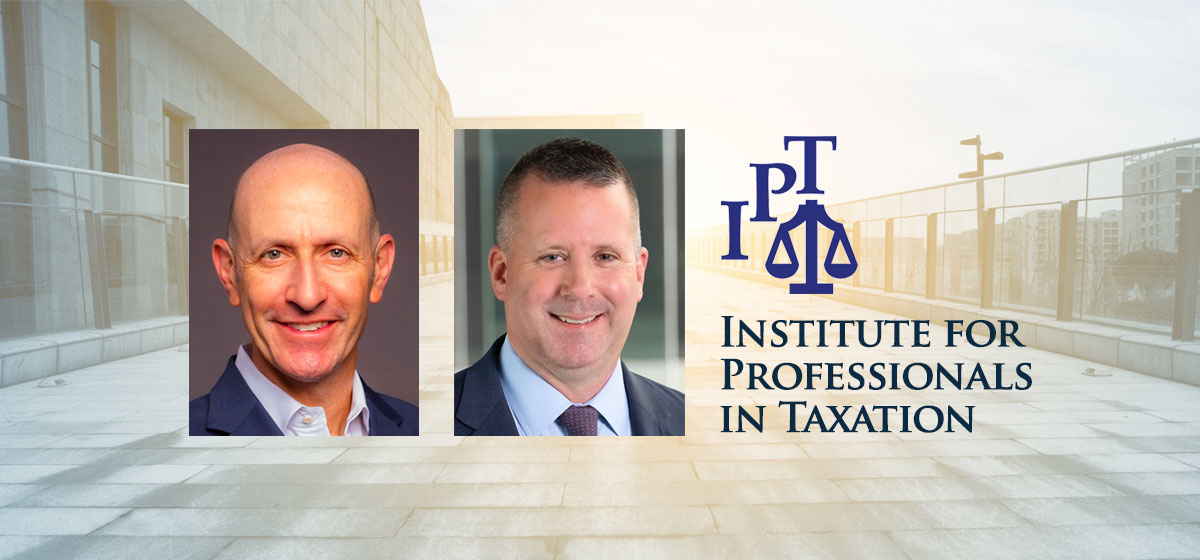 Herman Katz Cangemi Wilkes & Clyne (HK) is proud to announce that two of its partners, Kevin M. Clyne and David C. Wilkes, will be featured speakers at the upcoming IPT Property Tax Symposium. The event is scheduled from November 5-8 at the JW Marriott Tampa in Tampa, Florida.
Kevin M. Clyne's presentation, titled "What Do you Mean the Sale is No Good?", promises an advanced exploration of adjusting subject property sale prices for property tax appeals.
David C. Wilkes will share his insights on "The Art of Negotiating a Tax Appeal: From Understanding Parties' Motivations to Effective Use of Communication Skills." His talk aims to shed light on the intricate art of negotiation in property tax appeals and emphasizes the importance of understanding motivations, effective communication, and the role litigation plays in this process.
Both presentations are expected to bring valuable knowledge and advanced insights to participants, helping them navigate the multifaceted world of property tax appeals more efficiently.
The IPT Property Tax Symposium serves as a vital platform for professionals in the industry to come together, share knowledge, and keep up-to-date with the latest trends and developments in property taxation.
For further details about the symposium or to register for the event, attendees are encouraged to visit the IPT's official website.