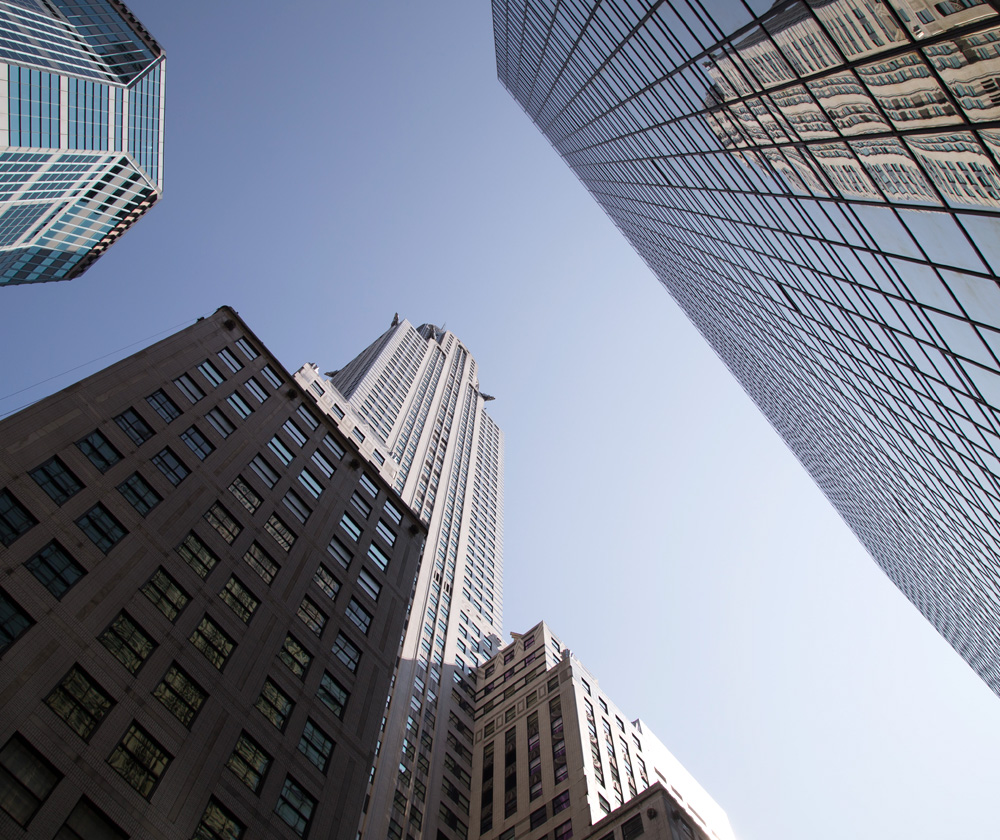 A BRIEF FIRM HISTORY
Jay M. Herman and Robert S. Katz — two of the region's most respected property tax litigation attorneys — founded Herman & Katz, LLP in November 2005, after separately practicing for several decades.
Kevin M. Clyne, a respected litigator in areas of property tax litigation and condemnation and eminent domain, joined the practice in 2006. Andrew G. Cangemi, a prominent property tax and condemnation litigator, joined the firm in 2007.
The firm changed its name to Herman Katz Cangemi & Clyne, LLP in January 2008. In January 2017, Jennifer Hower became a partner after three years as an associate with the firm.
In 2020, David C. Wilkes, an internationally-recognized property tax attorney and co-founder and President of the National Association of Property Tax Attorneys, merged his firm, the Wilkes Law Group, PLLC, and the firm was re-named Herman Katz Cangemi Wilkes & Clyne, LLP, with offices now in Manhattan, Long Island, and Westchester.
EXTENSIVE PROPERTY TAX & EMINENT DOMAIN EXPERIENCE
Herman Katz Cangemi Wilkes & Clyne concentrates its practice in valuation law. We help clients maintain their competitive edge by reducing excessive real estate tax burdens. When your property is taken for a public use, our firm fights in eminent domain proceedings to make sure you receive the compensation you are due under the law.
---
Local and National Expertise
HK contests the property valuation of a broad range of major properties throughout New York City, from major office buildings and hotels, to large retail projects and multifamily residential, to industrial and specialty property. HK also represents a diverse real estate portfolio in property tax appeals on Long Island, in Westchester County, and throughout upstate New York.
HK's reputation for integrity means its clients receive skilled and trusted counsel through the multi-faceted and highly complex property tax review and appeal process. More than just litigating tax appeals after an issue has arisen, we are available for the acquisition or development underwriting and due diligence stages, providing forecasts and advisory services to eliminate unwanted tax surprises.
Extensive Trial and Transactional Knowledge
Property tax representation requires local expertise, a thorough knowledge of the law and jurisdictional rules and practices, professional relationships, and experience. The New York State property tax system is among the most unique and complex states in the country. We have spent decades establishing our reputation in New York and nationwide, combining our unique trial and transactional expertise with a pragmatic approach to meet and exceed our clients' needs and expectations.
Providing Clients with Optimal Tax Refunds
Property taxes are often among the largest annual expenses for most commercial owners and a reduction in these taxes flows directly to a company's bottom line. New York properties carry some of the highest property tax burdens in the country. HK has been at the forefront of navigating the complex world of real estate taxes for decades, saving our clients millions of dollars each year in unwarranted property taxes.