Jacquelyn L. Mascetti Appointed as a Director of the Suffolk County Bar Association
May 26, 2023 | Articles & Press Releases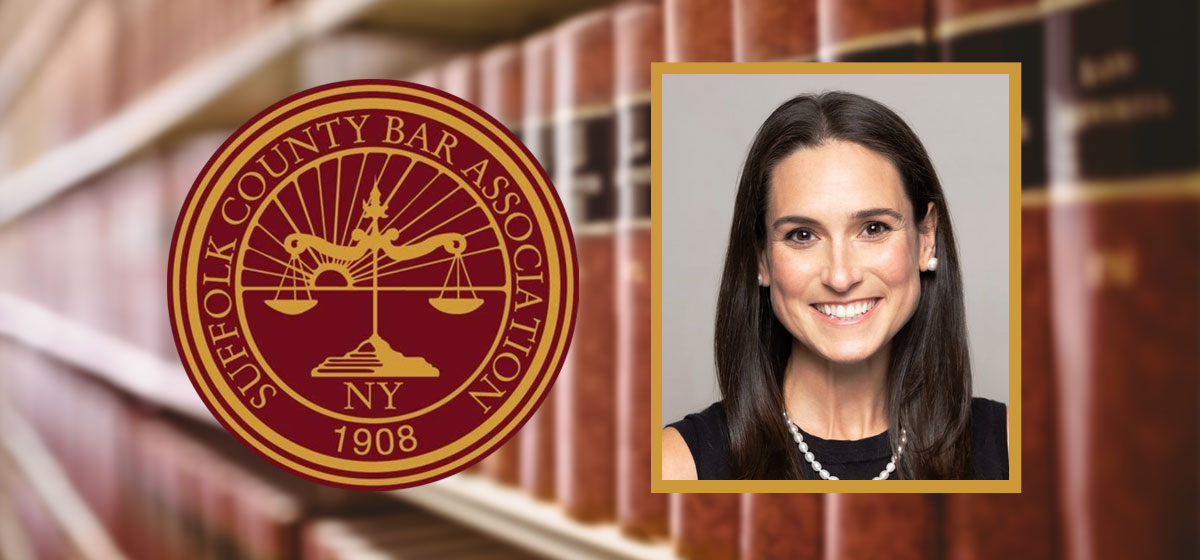 The law firm Herman Katz Cangemi Wilkes & Clyne (HK) is pleased to announce that Jacquelyn L. Mascetti has been appointed as a Director of the Suffolk County Bar Association. She will serve a three-year term beginning immediately.
Jacquelyn Mascetti, a partner at HK since 2022, has showcased exceptional dedication and legal acumen since joining the firm in 2013. Her recent achievements in the field of tax certiorari and condemnation across New York are truly remarkable. Jacquelyn has been instrumental in valuation trials involving diverse commercial property types, including golf courses. She has drafted compelling briefs and motions for critical issues, representing clients before the Second Department, the Fourth Department, and the Court of Appeals.
In addition to her successes in litigation, Mascetti has secured favorable motion decisions in multiple lower courts throughout New York State. Her victories span various areas, including discovery, petition amendments, quashing subpoenas, and defeating motions to dismiss. Prior to her tenure at HK, Jacquelyn gained valuable litigation experience at a boutique firm in Manhattan. During law school, she further honed her legal skills through an internship with The Hon. Anthony F. Marano, Supreme Court Justice and Administrative Judge of Nassau County.
As a Director of the Suffolk County Bar Association, Mascetti will leverage her comprehensive background to shape the organization's policies, contribute to its programs, and advocate for the interests of its members. Working closely with the Board of Directors, Jacquelyn will continue to uphold the highest standards of legal practice in Suffolk County and advance the goals of the association.
"We are thrilled to have Jacquelyn join the Board of Directors of the Suffolk County Bar Association," said Jay Herman, Senior Partner at Herman Katz Cangemi Wilkes & Clyne. "Her deep expertise, leadership skills, and dedication to the profession make her an outstanding choice for this important role."
Mascetti expressed her gratitude for the appointment, saying, "I am honored to serve as a Director of the Suffolk County Bar Association and look forward to working with my colleagues to advance the goals of the organization and to promote the highest standards of legal practice in Suffolk County."