Jennifer Hower Named One of LIBN's "Who's Who in Commercial Real Property & Tax Certiorari Law"
June 6, 2022 | Articles & Press Releases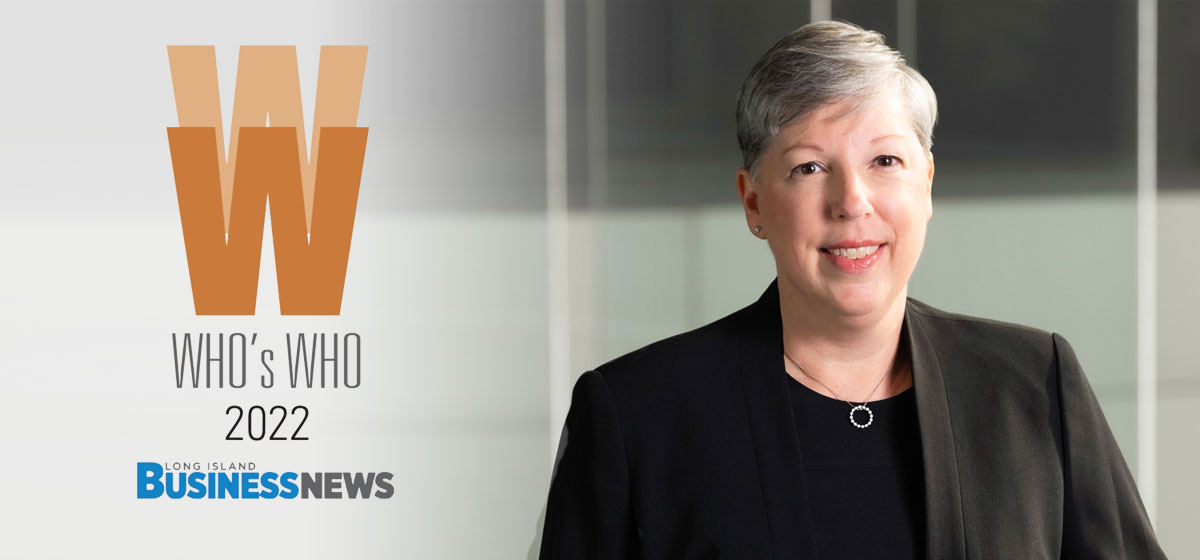 Long Island Business News (LIBN) has named Jennifer Hower in their "Who's Who in Commercial Real Property & Tax Certiorari Law" for 2022.
Jennifer Hower is a partner at Herman Katz Cangemi Wilkes & Clyne, LLP (HK), which concentrates its practice in valuation law from offices in Melville, New York City, and Westchester County.
Hower joined HK in 2013 and became a partner in 2018. She concentrates her practice in the area of tax certiorari and condemnation and has a diverse background and 16 years of experience in the prosecution of real estate tax appeals.
Hower has participated in valuation trials of various types of commercial properties, including big box retail stores and warehouse distribution centers, and residential properties, including large estate parcels.
After the last two years, many of the firm's commercial property clients are suffering from pandemic-related issues, Hower said.
"Whether they are property owners who have had to provide relief to tenants through decreased rents, other concessions or forgiveness, or commercial tenants who have seen their businesses decimated and are unable to meet their obligations, our firm is focused on diligently representing their interests," she said. "We fight to ensure their assessments are equitable and that they only pay their fair share of property taxes."
"Further, we are working with real estate appraisers and business valuation experts on exploring innovative approaches to extracting business value from real estate value in tax appeal cases," Hower noted. "Such methodologies are essential when pursuing appeals on properties such as hotels, storage facilities, and nursing homes."
Prior to practicing tax certiorari, Hower served as an assistant staff judge advocate with the United States Air Force both on active duty and as a reserve officer. There she prosecuted criminal matters on behalf of the United States and handled military justice and environmental issues.
Hower is admitted to practice before the courts in New York, New Hampshire, and Colorado, as well as the United States District Court (EDNY) and the United States Court of Appeals for the Armed Forces.
Hower has been invited to speak before the Institute of Professionals in Taxation.
She earned a juris doctor from the Franklin Pierce Law Center and a bachelor's degree in political science from the State University of New York at Buffalo.
Among her professional affiliations, Hower is a member of the Nassau County Bar Association (Committee on Tax Certiorari and Condemnation); the Suffolk County Bar Association, New York State Bar Association, New Hampshire Bar Association (Tax Certiorari and Condemnation Committee, Women in Tax Certiorari & Condemnation Sub-Committee); and a member of the Long Island Builders Institute.
Herman Katz Cangemi Wilkes & Clyne concentrates its practice in valuation law. The firm helps clients maintain their competitive edge by reducing excessive real estate tax burdens. When a property is taken for a public use, HK fights in eminent domain proceedings to make sure clients receive the compensation they are due under the law.
HK contests the property valuation of a broad range of major properties throughout New York City, from major office buildings and hotels to large retail projects and multifamily residential to industrial and specialty properties. HK also represents a diverse real estate portfolio in property tax appeals on Long Island, in Westchester County, and throughout upstate New York.
HK's reputation for integrity means its clients receive skilled and trusted counsel through the multi-faceted and highly complex property tax review and appeal process. More than just litigating tax appeals after an issue has arisen, the firm is available for the acquisition or development underwriting and due diligence stages, providing forecasts and advisory services to eliminate unwanted tax surprises. HK has been at the forefront of navigating the complex world of real estate taxes for decades, saving our clients millions of dollars each year in unwarranted property taxes.